© 2010 CMS Tool And Die Inc Carolina Beach. All rights reserved. Machine Shop



CMS Tool & Die, Inc. puts our customer's needs and expectations first. We offer high quality, cost-effective custom machined parts with on-time delivery and customer service second to none.


Nick Chambliss, Chief Executive Officer

Nick founded CMS Tool & Die, Inc. in 1986 after many years in the engineering field. Nick has a natural talent for machining and engineering, strong leadership ability, as well as years of experience in the metal working industry. Nick took classes at Duke University and is a graduate of Durham Community College. Nick has one son, Ben, and he spends a lot of his free time helping with community projects such as the Beach Music Festival, Seafood Blues and Jazz Festival, Breast Cancer Awareness Auction, and many more. He likes boating, fishing, motorcycling, bicycling, and beach life.

Lynne has a degree in accounting and is responsible for the financial and human resources functions of the company, along with insuring the best use of company resources to facilitate company growth. Lynne has two sons, Toby and David, and three grandchildren, Randy, Courtney, and Sebastian. When not at CMS, she is a numerologist, an avid reader, loves walking and spending time on the beach, enjoys beach music and shag dancing, and is active in community projects.

Jess began working at CMS Tool & Die, Inc. in 2008. He is a graduate of Penn State University with a degree in computer science. He is responsible for workload distribution, overseeing our quality assurance program, and managing our inventory stocking system. Jess lives at Carolina Beach with his wife, Kara. He enjoys surf fishing and helping out with local community projects in his spare time.

CMS Tool & Die, Inc. made more than 128,000 parts last year…

all 100% made in the USA.

Buying American supports the American Economy instead of your money going to support a foreign economy.

Buying American means you can expect to get better quality as American products and the material that they are made from are held to a higher standard

than many other

countries require.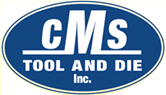 Joel began working for CMS Tool & Die, Inc. in 2007. He took the machining program at Cape Fear Community College. His aptitude for programming computers has helped him to quickly work his way through CNC programming training and advance from machinist to programming manager. Joel spare time is spent in competitive go-cart racing.


Clay has a background in woodworking, but after coming to work for CMS Tool & Die, Inc, quickly transferred the skills from that vocation to CNC machining. He is skilled at detail work, and therefore, handles CMS's precision assembly work.  Clay and his wife, Amy, have two children, Michael and Ethan. Clay is an avid surfer and enjoys spending time on the beach.

Despite his celebrity status after bringing in an all-time high bid of $1000 at the local Breast Cancer Awareness Bachelor Auction in 2009, Sam, a black miniature Schnauzer, is dedicated, loyal, and dependable. He faithfully showed up for work everyday and guarded the office diligently. When not chasing off persistent salesmen, he enjoyed long naps and very short walks.

CMS has been producing

precision CNC parts for the automotive, telecommunications, and medical industries for

31 years.

At CMS Tool & Die,  we not only make your part to spec, BUT we can assemble it too.  Our Assembly Department will build and test your product line per your specifications.

Click here to view our high precision machine job shop.

HIGH PRECISION

MACHINE SHOP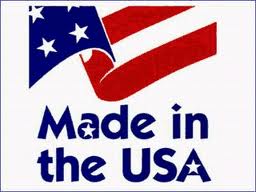 Alvin came to CMS with as a skilled machine operator in the building industry. With little training, he adapted quickly to all aspects of CNC machining. He enjoys spending time with his three children, Alvin III, Destiny, and Tory, as well as hunting and fishing.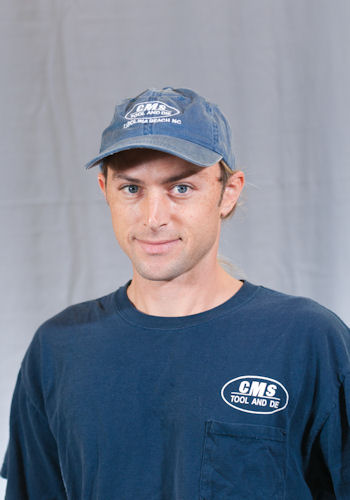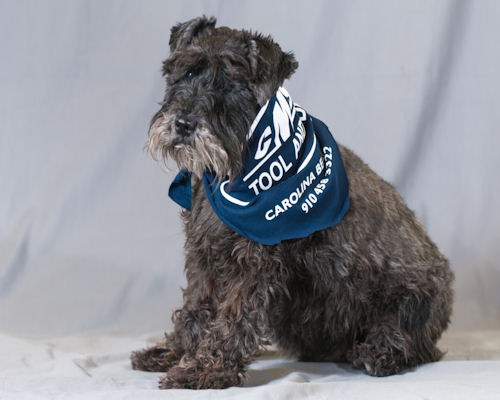 CMS TOOL AND DIE, Inc

1331 Bridge Barrier Road

P.O. Box 819

Carolina Beach, NC 28428

Office: (910) 458-3322

Fax: (910) 458-3377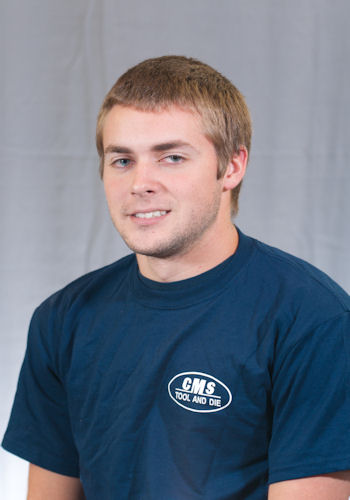 In Memory Of  Sam  Our Security Manager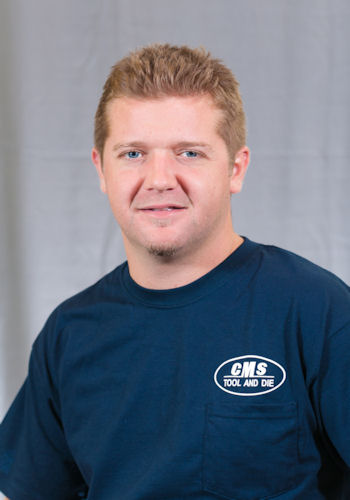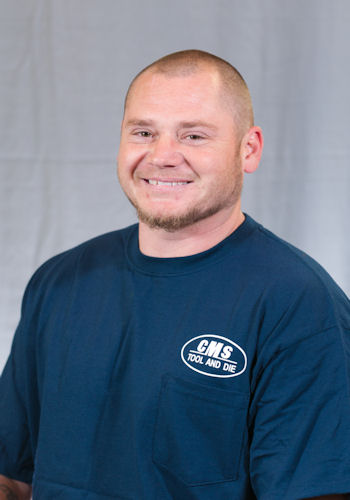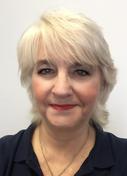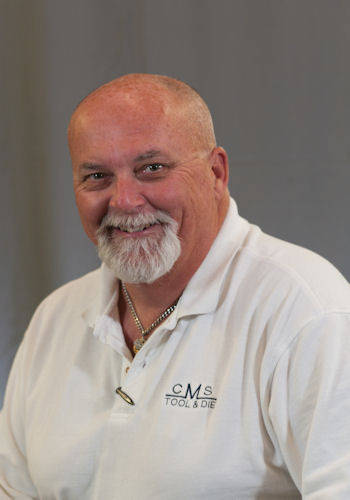 Machine Shop | CNC Milling |  Machine Shop North Carolina| CNC Custom Machining

.